Practice
Student success at auditions is dependent on at-home practice.
We recommend a minimum of 4 times through each audition piece every day.
​One missed day of practice means a minimum of 8 times through each audition piece the next day. Students who REALLY want to be successful will practice two or three times the minimum practice in the weeks leading up to the audition. All audition practice tracks are available online, but we are happy to make CDs for anyone who wants one.
Calendar
For all current choir students and their parents, this official choir program calendar details all performances, auditions, parties and events.
---
Remind 101

We require that all choir members and their parents subscribe to Remind 101 to receive important choir information.

All choir members must text @hhhschoirs to 81010
Master singers only must text @mastersing to 81010
Iron Black only must text @ironblack to 81010


Booster club
Powered by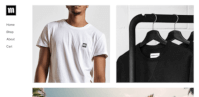 Create your own unique website with customizable templates.