Check the dropbox regularly to see when your song is ready
All backup parts have been uploaded. The only songs without them are: Does He Love You, I'm the Only One, Leaving on a Jet Plane, Black Magic Woman, & One in a Million.
Find your name.
The "Raw" file is your isolated part with a click track.
The "Rehearsal" track is your isolated part with the song turned way down so you can follow along.
Both of these are at 80% tempo.
Yes, towards the end of the song the rhythms don't line up so well. Sorry ¯\_(ツ)_/¯
Instructions
If you are in more than one act as a lead or backup singer, from the home folder click "Download," and choose "Direct Download." If you use Dropbox regularly, click "Save to my Dropbox."
---
If you're in only one song, click on the song. You will see the music fill the screen. Click "Download" and choose "Direct Download."
If you prefer to just print and not download, mouse over the music and you'll see a little box pop up. Click the print icon.
Powered by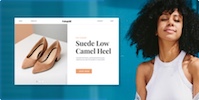 Create your own unique website with customizable templates.